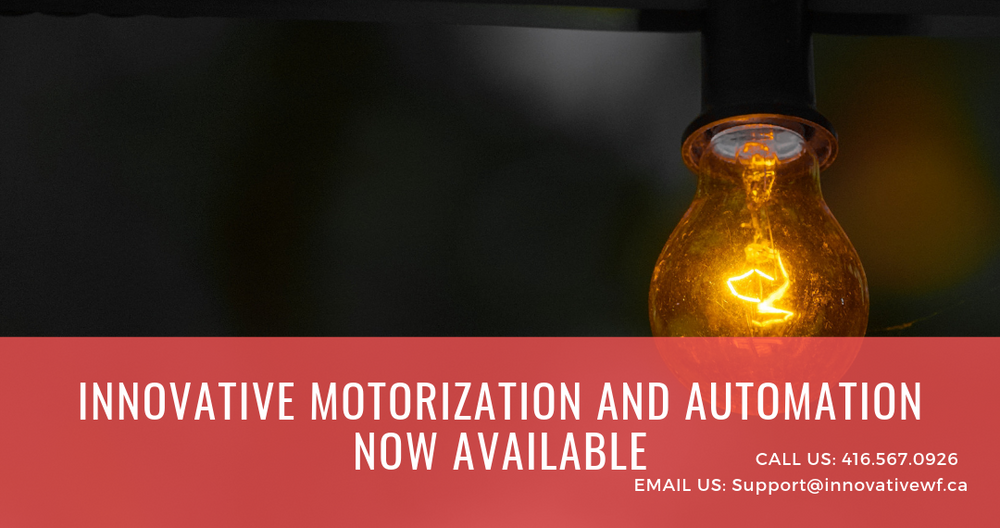 Welcome To Canada's Finest Window Covering & Automation solution provider!
The Innovative Advantage- Automation
Innovative Window Fashions is home to the finest and most well-designed window coverings in Canada. Our goal is to assist our customers in in choosing window coverings that suit their home interior, lifestyle and budget perfectly. We have the most comprehensive collection of window coverings offering great design and providing variable light control, room insulation against heat and protection to your furnishings from the damaging UV rays.
We now have motorization and automation solutions for all our windows shades, please visit us for a demonstration and how it can help you save time and money-most of all, one time setup and never to to touch the shades again. It will always work as per pre sets and works like a charm. So what are waiting for? Call us Now>>>
We are a recognized leader in Canada's Window Fashion Industry and Home Decor. The qualified and experienced Designer Consultants at Innovative WC has been providing professional design and production services in Canada since the year 2000. Each product is custom made, carefully manufactured keeping clients' needs, preferences and specifications in mind.
Innovative Window Fashions features a full line of innovative and beautifully designed window coverings, including blinds, shades and shutters and specializes in a wide range of home decor products. We have a long history of working closely with homeowners, designers, and builders and our experience ranges from private residences to commercial applications in Canada. Our experienced designers are well trained in interior design and work very passionately with you to produce customized window coverings that suit your own distinct design, and appeals to your style and aesthetic sense.
For Innovative Window Fashions and stunning home decor ideas and designs,
Get in touch with Innovative Window Fashions.